Ko Olina Children's Festival Raises $50,000 for Kapiolani Medical Center for Women & Children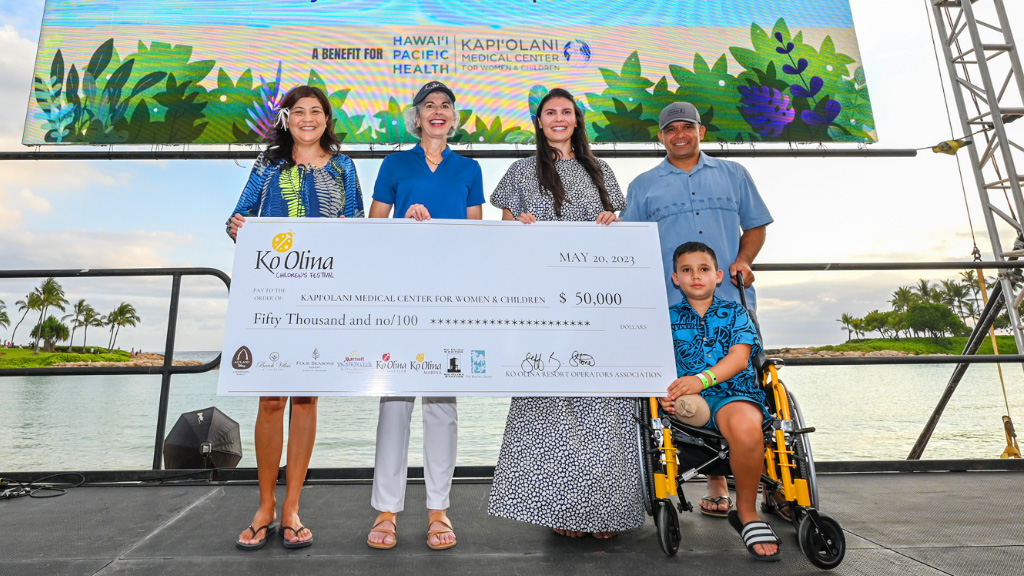 Press Release: May 23, 2023
KO OLINA (MAY 20, 2023) – The 7th annual Ko Olina Children's Festival made its long-awaited return tonight. More than 700 children and their families enjoyed a fun-filled evening on the beach at Ko Olina in support of an important cause.
The event raised $50,000 for the new Martha B. Smith Cancer & Infusion Center at Kapiʻolani Medical Center for Women & Children.
Today's festival featured many family-friendly activities. Renowned street artist and Hawaiʻi Walls founder Jasper Wong taught art lessons. Nā Hōkū Hanohano Award winner Kekoa Kane and Aulani's ʻʻOhana Hula with Disney Friends got children moving and grooving. Not-for-profits Kuleana Coral Restoration, Mālama Learning Center and the Bishop Museum taught the importance of coral reefs, native plants and cultural education. The festival concluded with a showing of Disney's "Encanto" on the beach at sunset.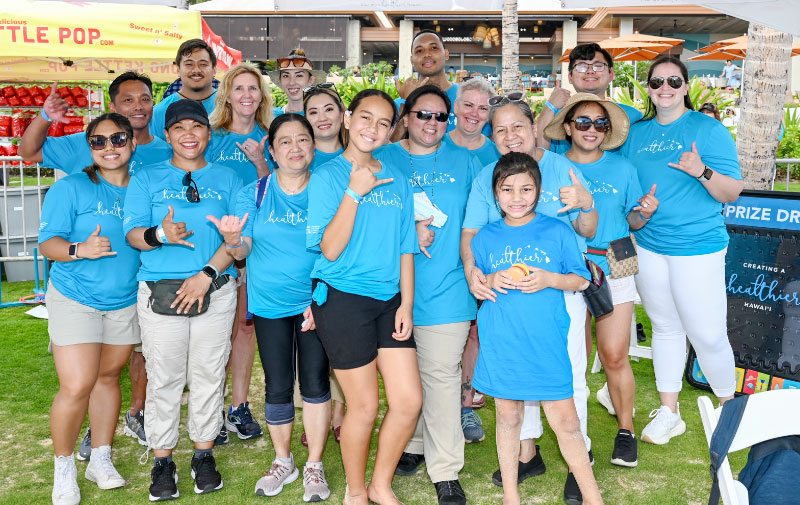 "The Ko Olina Children's Festival was created to provide fun educational and performance platforms for our local keiki," said Chynna Stone Showe, vice president of The Resort Group and board member for the Kapiʻolani Health Foundation. "I am humbled to see how our partnership with Kapiʻolani Medical Center for Women & Children has inspired such a rewarding event. Kapiʻolani plays a vital role in ensuring the well-being of Hawaiʻi's women, children and families, and we are grateful for our resort and community partners, corps of volunteers and especially our festival attendees who make this donation possible."
The Ko Olina Children's Festival was first launched as a fundraiser for Kapiʻolani in 2014. Since then, the event has raised nearly $400,000 for the only full-service children's specialty medical center in the Pacific. Funds from previous festivals have helped Kapiʻolani build a new emergency triage room and supported the medical needs for the Neonatal and Pediatric Intensive Care units.