Tips for the 2023 Ko Olina Children's Festival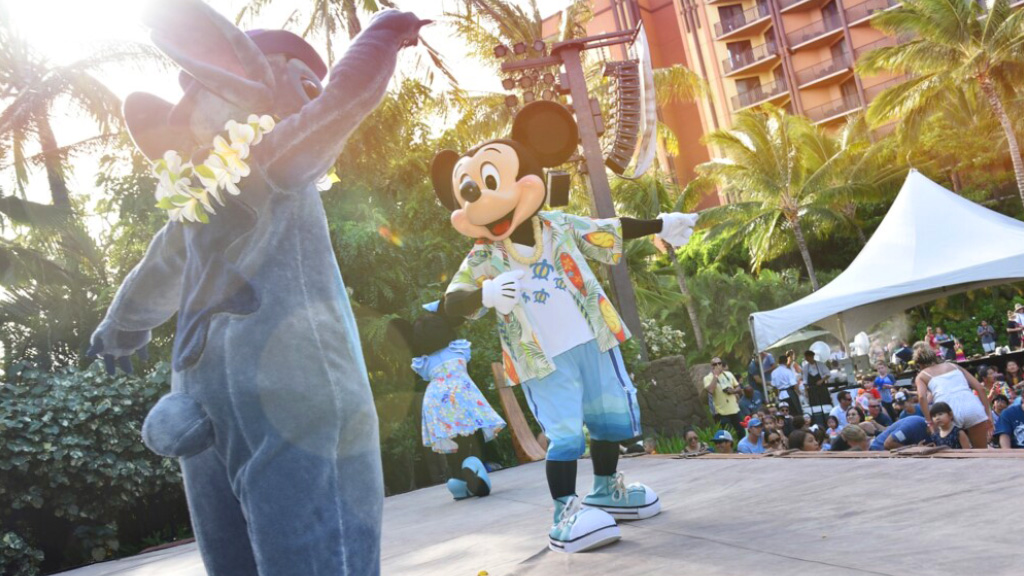 May 08, 2023
honolulumagazine.com
Families will be heading to O'ahu's West Side on May 20th for the 7th Annual Ko Olina Children's Festival. The name makes it pretty clear—the event is a fundraiser for Kapiʻolani Medical Center for Women & Children and is focused on kids.
Keiki will have a chance to learn drawing skills from renowned street artist Jasper Wong, share story time with Aunty Shar (Tuiʻasoa, creator of Punky Aloha), shake their wiggles out with Keiki Zumba, enjoy whimsical and intricate balloon sculptures and more. More than a dozen activities will be staged on a portion of the Kohola Lagoon. The feature film "Encanto" will play at sunset on a big screen on the beach. With so much ground to cover and so much to do, we asked the event organizers for their top 10 tips for the event.
10 Tips for the 2023 Ko Olina Children's Festival
1. Plan out your afternoon
Unlike the last event, all of the activities will be held on the Kohola Lagoon beach fronting Aulani, A Disney Resort & Spa. But there's a lot happening starting at 4 p.m., and it might be overwhelming for little ones who want to do it all. Review the activities and prioritize your "must do" list.
2. Buy tickets by Friday
May 19 to save money. Presale tickets for adults are $40, $27.50 for keiki, $35 for active military members and $25 for their keiki. The presale prices includes event parking and shuttle transportation. If you wait to buy the tickets the day of the event, they're $45 for adults, $35 for keiki, $40 for active military members and $32.50 for their keiki, and event parking will be an additional fee of $15 (cash only). Presale prices will end online at 11:59 p.m. Friday. Keiki tickets are for those 12 years old and under.
3. Remember a blanket or mat
Umbrellas and high back chairs will not be allowed.
4. Don't miss your chance to see Disney characters The most popular performance of the day is the ʻʻOhana Hula Show. This is the best chance to see some of your favorite Disney characters. The show will take place on the main stage. Bring your camera!
5. The most popular booths are the face painting booth, the photo booth and several balloon artist stations
So plan to visit them early on. Also, the Hawaiʻi Walls art booth—a 20-minute art lesson with Jasper Wong—can accommodate up to 10 keiki at a time, so there's limited space.
6. Bring your own light-up toys, if you don't want to pay
In years past there were booths selling lighted Disney toys. If your kids are like ours, if they see them, they'll want them so you can save a little by bringing your own. But don't forget to visit Kapiʻolani's tent—they will be giving out light up wands to keiki who visit their tent and take part in their fun activities!
7. Take advantage of the learning opportunities
The Ko Olina Children's Festival is partnering with local nonprofits including Bishop Museum, Kuleana Coral Restoration, Mālama Learning Center and Nā Kama Kai to educate families about Hawaiʻiʻs unique island ecology. The hope is that you leave the festival with a deeper connection to the water and ʻaina, and feel a greater sense of responsibility to protect the environment.
8. Don't forget to enjoy readings and presentations
Local Hawaiʻi authors including Shar Tuiʻasoa ("Punky Aloha"), Pua Aquino ("My Kalo has Lau') and Catherine Toth Fox ("Kai Goes to the Farmer's Market') will be there, and keiki can learn common words in ʻŌlelo Hawaiʻi, Chuukese and Marshallese with Bess Press' Little Island Readers series.
9. Review your food options
In addition to Aulani's restaurants, there will be food booths including: Blazin Steaks, waffle dogs by Celine's Best, Badass Burgers Hawai'i, Aloha Sweet Cotton Candy, Starbucks and Ono Kettle Pop.
10. Bring cash
Some food vendors do not take credit cards.
When: Saturday, May 20th, 2023
Time: 4 pm – 8 pm
Where: On the beach fronting Aulani, A Disney Resort & Spa